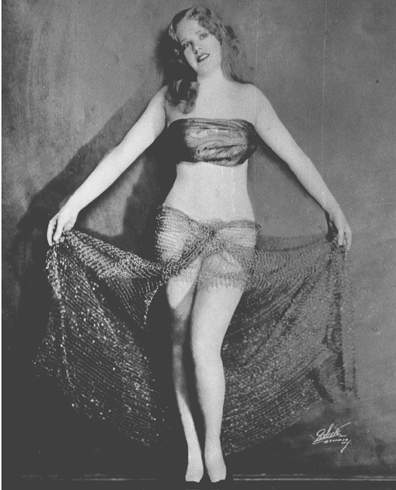 1912 or 1915?
Alice Faye was born May 5, 1915; some sources say May 5, 1912. At age13 Alice graduated from the 8th grade at Public School No. 84 in New York City. She was a good student with perfect attendance and was to enroll at Washington Irving High School. However, she decided to give up her education and go into show business. She had the figure of a more mature girl, and she tried out for and was accepted by the Earl Carroll Vanities.
When they discovered she was only 13, they politely dismissed her. Two years later, at age 15, she tried out for and landed a spot in the Chester Hale Vaudeville Unit. Afraid she might be dismissed again because of her age, she gave her year of birth as 1912, making them believe she was 18.
In an interview on American Movie Classics, Alice chuckled about the fact that she had gone through life with many references making her older than she actually was.
Contact with the public school system in New York City by Miles Kreuger, theatre and film historian, verified that her birth year was indeed 1915.

__________________________________________________________________________
Alice Faye was voted America's No. 1 female song plugger by such celebrated composers as Irving Berlin, Cole Porter, George Gershwin, and Harry Warren. "There's something about the way Alice projects a song that spells immediate success for it" was the consensus of the Tin Pan Alley songsmiths.
Alice introduced almost twice as many hits in movies (23) as each of her closest competitors: Judy Garland (13), Betty Grable (12), and Doris Day (12). She was also successful in reviving standards such as "Alexander's Ragtime Band," "My Man," and "Rose Of Washington Square".